Of all the music out there that is popular after many years, the novice listener (if they have a shred of inquisition as to why they do what they do) will wonder why the same popular music outlasts half the other bullshit that comes out in their life time.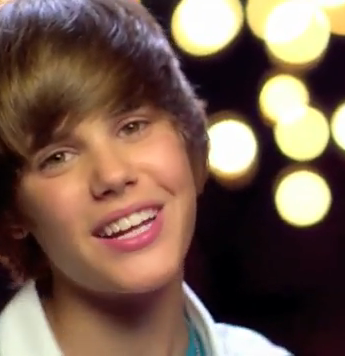 Anyone expect to see this douche bucket in five years?
Since I teach music, one of the things I try to get across is simplicity. In a given song, one should try to convey whatever it is they want to convey in the simplest way possible--sometimes the simplest way can be pretty complicated, if we take some death metal bands as an example. Bands like Meshuggah, Necrophagist, and Nevermore have complex songs, but the message is not
overcomplicated
by crap. Yet it is still complex. This is what happens as you advance in life. Things must be as simple as possible.
On the other hand, The Beatles crafted masterworks that often ran under a three minute time limit. Songs like "Eleanor Rigby," for example, which tells a story of two lonely people who just missed each other and in turn died alone. The message they wanted to convey was done in a simple way for what they wanted to achieve.
We should apply these same principles to our lifting as well. Not only will we look less like half the other morons in the gym and more like fucking awesome people (what's not awesome about lifting heavy ass weight off the ground a couple times?) but we can think more about the rest of our lives.
This is why I am a fan of Pavel Tsatsouline. In
Power to the People
He advocates a Press and a Pull. Powerlifters do presses and pulls and it makes up the bulk of their lifting. Olympic lifters and kettlebell lifters do the same thing (I view the jerk as a type of press, and the snatch is definitely a pull). So if elite level athletes do presses and pulls, why the hell shouldn't you?
This is a snatch.
This is a Jerk.




Google search "Jerk" and this will come up.
You should press and pull. And when you get to elite levels of musicianship and lifting, it will become more complex. But the idea should still be to keep it as simple as you can. So don't waste your time doing assistance exercises that aren't needed. If your sticking point in a deadlift is midway, don't add deficit deadlifts to your routine along with rack pulls. Keep it simple. If you don't need an extended area of crap in the music you make (if you make music) then don't put it there because you can. I can bench press, but I don't do it. I don't do it because it's not a goal. I also don't like being close to the spotter's testicles, and overhead pressing requires more of an effort and looks more bad ass. And since I don't bench, I don't compete in powerlifting competitions. Now go pull or press something remotely heavy.